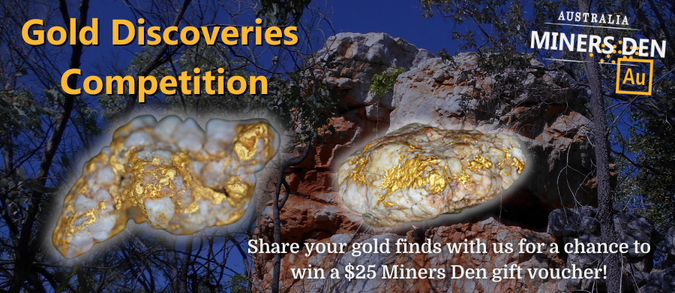 For the Minelab Show, we always looking for stories on gold finds - To help draw more stories from you, our viewers we have decided to start a new competition.
This Competition is open to all prospectors and simply all you have do is send in a story of your favourite Gold Discovery, agree to our talent release to give us permission to share the story and if we use your story on the Minelab Show or on our social channels we will give you a $25.00 gift card for use at any of the Miners Den Minelab Metal Detector Superstores or online at http://minersden.com.au
It is another way that you can benefit from being a contributing member of the Minelab Show community.
Thanks for your support and we can't wait to share your stories with the rest of the prospecting community!
EMAIL ENQUIRY FORM
Complete this form to email us your enquiry.