Now available! - Gold Digger Dave's Gourmet Paydirt!
Each bag contains concentrates right from a working mine on the famous Poseidon lead in Victoria's Golden triangle!
Each bag of paydirt is guaranteed to contain gold
some paydirt bags contain rich patches!
Available in 2 tasty sizes
700 gram bag @ $79.95
950+ gram bag @$133.00
Also hidden in some bags are Gold, Silver and Bronze coloured Miners Den tokens which can be redeemed for a discount off your next purchase!
Gold tokens $50 off purchases over $100.00
Silver tokens $25 off purchases over $50.00
Bronze tokens $10.00 off next purchase
Don't delay- these tasty treats will not last long!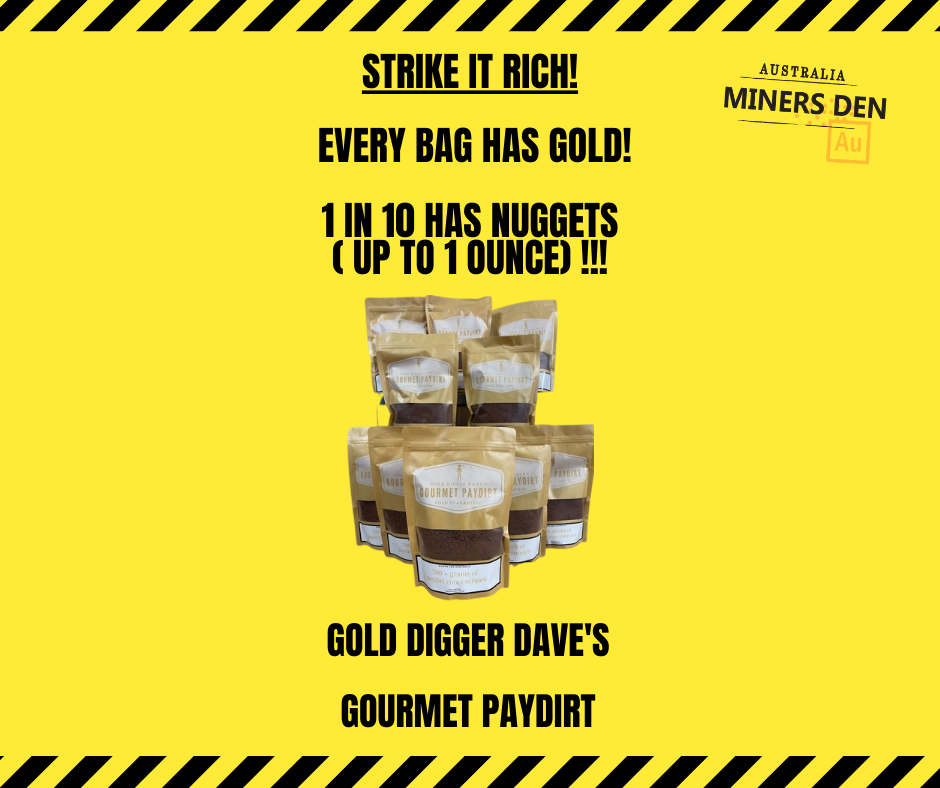 Gold Digger Dave Gourmet Paydirt Competition
Show off your Finds and Win a Miners Den coffee mug. Miners Den Australia are running a finds competition every month! All you need to do is post your finds from our Paydirt bags( including gold and tokens) to Miners Den's Facebook or Instagram pages using the hashtag #golddiggerdavegourmetpaydirt and ensure your post is public for us to view! We will draw the winners every month.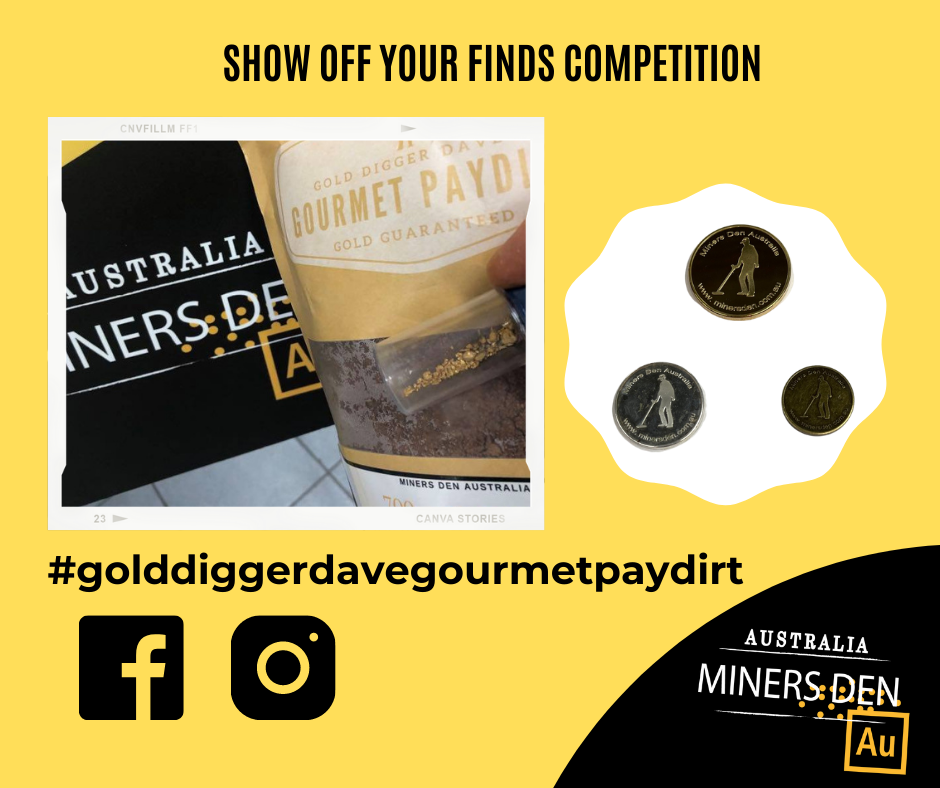 EMAIL ENQUIRY FORM
Complete this form to email us your enquiry.